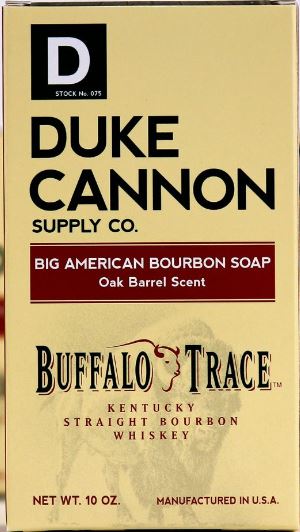 Duke Cannon Big American Bourbon Soap-Oak Barrel Scent
Regular price $16.99 Sale
Description:
Duke Cannon partnered with Buffalo Trace Distillery to add their award-winning Kentucky Straight Bourbon Whiskey to this Big American Bourbon Soap. Weighing in at a full 10 oz., this large, American-made soap has a rich, oak barrel scent that smells as good as bourbon.

Product Features: 
- Has small bits of ground corn which help rough up dead skin cells (or "exfoliate" as some like to say)
- The unique, oak barrel scent is masculine and outstanding, but not overpowering. Women love it, too!
Yes, they did put real bourbon in the soap.