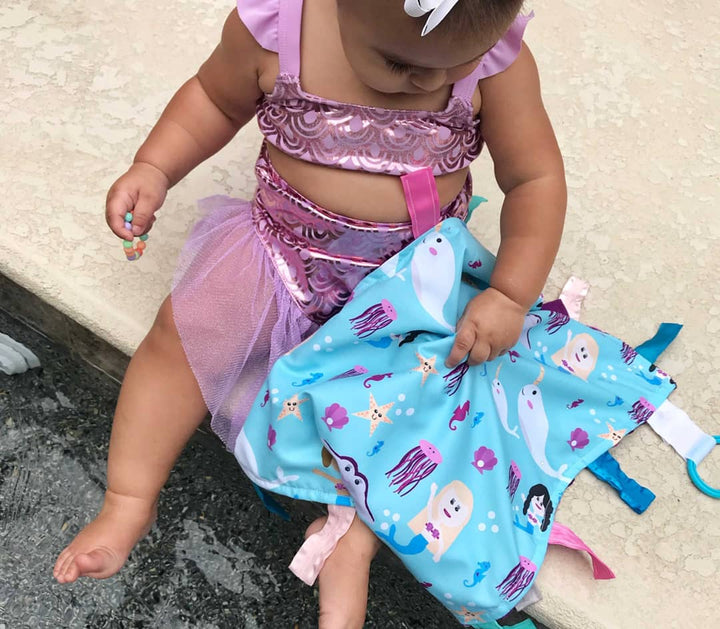 Baby Jack and Company - Learning Lovey Mermaid 14" x 18"
Regular price $24.99 Sale
Take your child on an undersea adventure with our Mermaid Lovey and celebrate all the beauty under the water. It's the perfect security blanket that will last you forever. As your child grows up, the patterns will encourage your child to learn basic shapes and colors. The Lovey is accented with coordinating ribbons that are sewn shut, so little fingers do not get intertwined in the ribbon loops. Comes with a toy link to attach to a carrier or stroller and for retail display!