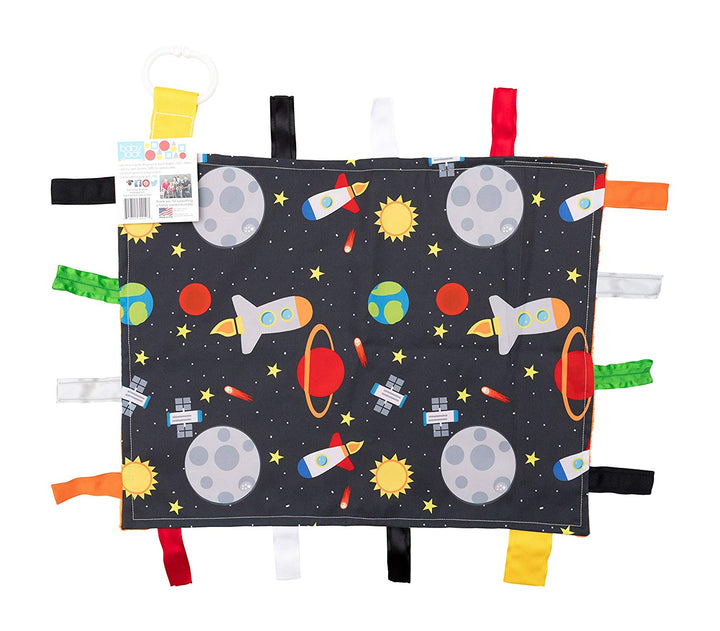 Baby Jack and Company - Learning Lovey Space 14" x 18"
Regular price $24.99 Sale
It's a perfect first and forever security blanket that can grow with a child and encourages early learning with basic shapes, colors, letters and numbers. Accented with coordinating ribbons sewn shut for safety and ensures that little fingers do not get intertwined in ribbon loops.
Each product comes with a teething toy link to clip to strollers, car seats and / or baby carriers.