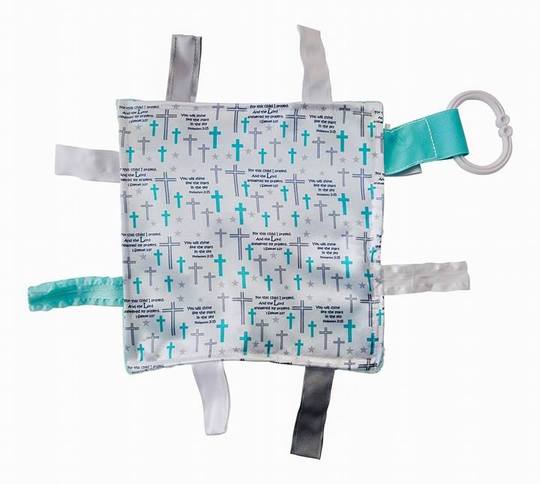 Baby Jack and Company - Non Crinkle Sensory Squares Prayer 8"x 8"
Regular price $14.99 Sale
Baby Jack sensory tag toys are a great product for kids of all Ages. Children love to flick, fidget, rub, chew and feel the variety of textures of our ribbons. Each ribbon is sewn SHUT into a TAB unlike any others sold in stores. This added safety feature prevents fingers from getting intertwined in ribbon loops.
Size is 8" x 8" and comes with an attached toy link teether to clip to a stroller or baby carrier and also attach pacifiers too!