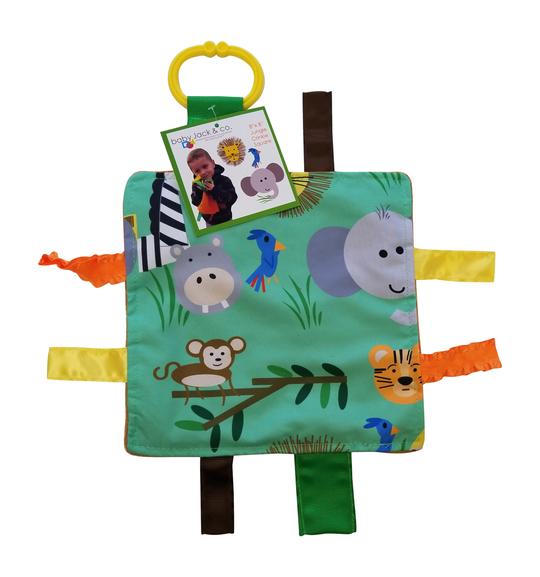 Baby Jack and Company - Sensory Squares Jungle 8"x 8"
Regular price $14.99 Sale
Millennial Moms adore this product! A 8x8 sensory square tag toy that will keep baby busy and entertained for tummy time, in the stroller or gazing above in their crib. Sensory visual stimulation from the bright, modern colors + learning prints with hidden shapes. Tactile play with the variety of ribbon tags and comfort received from the soft textured minky dot. Babies also love the crackling crinkle paper too! Comes with a toy link to attach to car seat, stroller and for best retail display.