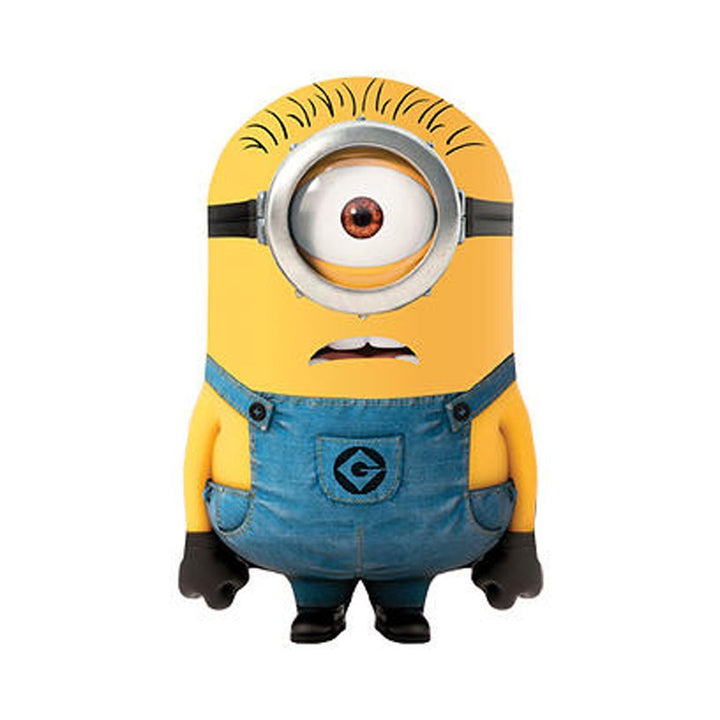 Minions Nylon Skypal Kite-Carl
Regular price $23.99 Sale
Minions Nylon Skypal Kite-Carl
MINIONS CARL KITE: Adding a unique twist to your regular flying toys, our lightweight minion kite is extremely fun and enjoyable. Featuring fiberglass airframe for strength and durability.

SKYPALS KITES: Great for boys & girls, these licensed figure shaped kites offer superior performance that redefine the kite-flying experience. Choose your favorite favorite from the variety of licenses available.

MINIONS 2 - CARL KITE SPECS: 24 Inches Tall, the SkyPals comes with Officially Licensed Minions 2 - Carl SkyPals Ripstop Nylon Figure Kite Sail, Fiberglass Airframe, SkyTails, Kite Handle, and 120ft of 15lb Kite Line w/ QuikClip

WindNSun is known worldwide for its boutique kites. WindNSun was born between the beach and the mountains and leverages its expert knowledge of dyed nylon and the shorelines of California to bring you these sporty kites designed for the competitions, but easily at home in the backyard, park, on the trails, slopes, dunes, beach, or any fun day out!

BrainStormProducts, LLC: Established in 2006, the team behind this Southern California design firm and nylon textiles manufacturer have over 200 years of combined experience in the consumer goods and toy industries.