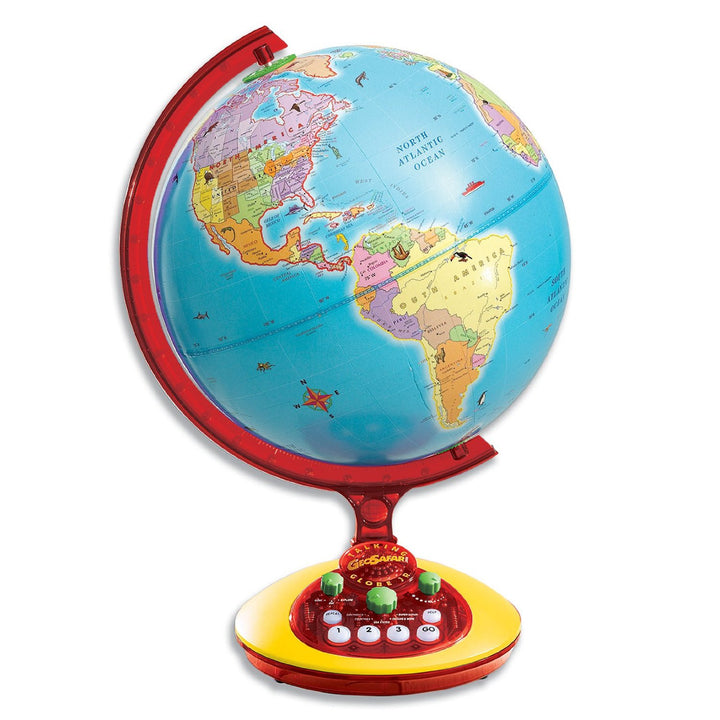 Educational Insights Geosafari Talking Globe Jr.
Regular price $119.99 Sale
Description:
A teaching, talking globe for younger children. Two game modes and variable subjects allow children to learn geography with spoken and visual clues, then immediately quiz each lesson. Variable subject selection lets you focus learning on continents, countries, USA states, or oceans. One to three players. One - year warranty.