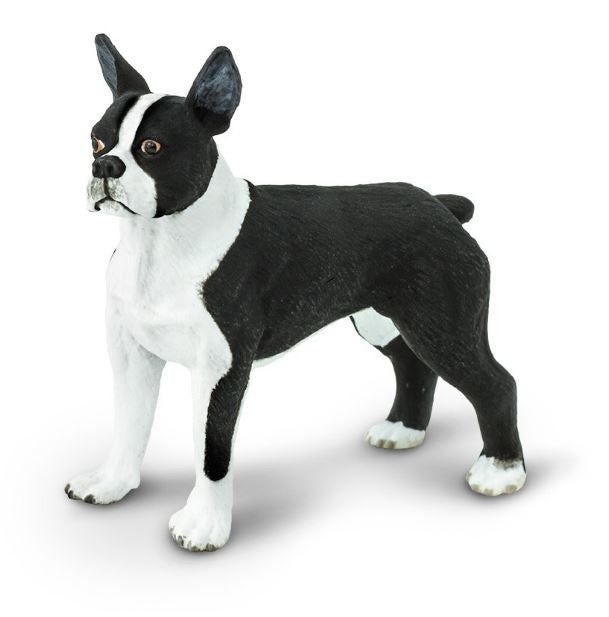 Safari Boston Terrier
Regular price $12.99 Sale
Description:
Originally bred for hunting down rodents and other pests, Boston Terriers enjoy a very pleasant and outing going temperament, making them great dogs for first-time pet parents. Don't worry about shedding, either – Boston Terriers require almost no grooming!
Scientific Name: Canis lupus familiaris
Characteristics: This spunky little pooch is ready to play! Hand painted and designed with true-to-life detail, this figurine is for more than just dog lovers – it's great as a cute piece of décor, as a tool for learning or creative play, or even as a gift for someone who already has their own beloved Boston Terrier!
Size and Color:2.5 inches long and 1.75 inches tall, the dimensions of this figurine are roughly the size of the length of a stick of lip balm. This Boston Terrier has the breed's signature white fur with black accents, although the accenting color can also be brindle or seal.
Non-toxic and BPA free

Recommended Age:

3+

Size:

2.05" L 1.76" H x ( 5.25 cm x 4.5 cm )