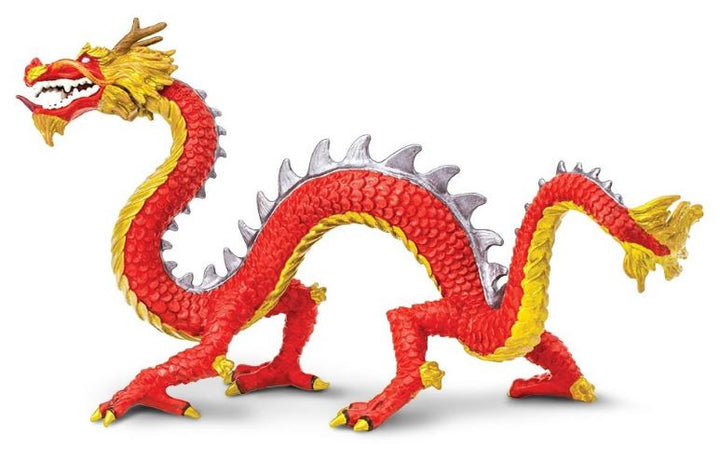 Safari Horned Chinese Dragon
Regular price $14.99 Sale
Description:
This figure depicts the classic long-necked, long-tailed snarling dragon so popular in European stories. Although wingless, it could doubtless spew fire to heat up any brave knights who might attempt to make heroes of themselves.
Scientific Name:

Draconis occidentalis
Characteristics:

With so many details and a realistic pose, this dragon figure has endless uses. Use it for decorations or prizes at a dragon-themed party. Create DIY decorations or projects for a dragon-themed bedroom. Add it to a medieval school project or diorama.
Size and Color:

For a figure the length of a paperclip, this soft red and orange dragon packs in a lot of detail, including a serpent tongue and a scary spine.