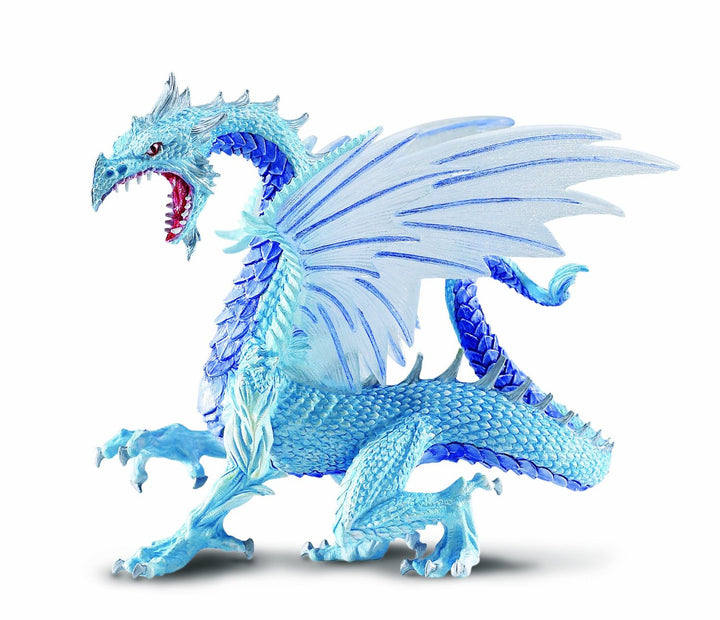 Safari Ice Dragon Toy Figure
Regular price $17.99 Sale
Safari Ice Dragon Toy Figure
Arctic Habitat: The Safari Ltd. Ice Dragon figurine represents a unique breed that dwells in the inhospitable Arctic Circle, rarely glimpsed by human eyes.

Unique Powers: In contrast to fire-breathing dragons, our Ice Dragon model breathes super-cooled air, freezing foes in their tracks.

Safe and High-Quality: Crafted from non-toxic, BPA-free materials, this Ice Dragon toy offers safe play for children aged 4 and up.

Size and Color: The detailed 6-inch long and 5.5-inch tall model is hand-painted in various shades of blue and white to represent its icy habitat.

Ideal Gift: This realistic Ice Dragon figurine is a perfect gift for dragon enthusiasts, fantasy fans, and young collectors.