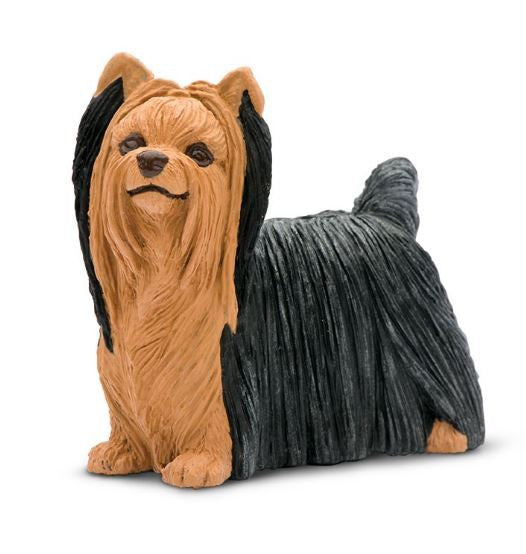 Safari Yorkshire Terrier
Although named terriers, the Yorkshire, or Yorkie, is a member of the toy dog breed group, meaning they are smaller dogs perfectly comfortable sitting in laps and looking beautiful. Yorkshire terriers were admitted to the American Kennel Club in 1885.
Scientific Name: Canis lupus familiaris
Characteristics: This Yorkie displays the long, fine hair for which the breed is famous. Its playful face and energy are easily evident in the figure.
Size and Color: Black fur contrasts with light tan in this 2 ¼ inch long Yorkshire terrier figure. The detailed face creates tremendous realism, making this playful a dog a fun addition to any collection.
The Yorkshire Terrier is part of the Safari Farm collection.
All of our products are Non-toxic and BPA free.
Recommended Age:

3
Size:

2.15" L x 1.85" W 0.00" H x ( 5.5 cm x 4.75 cm x 0 cm )