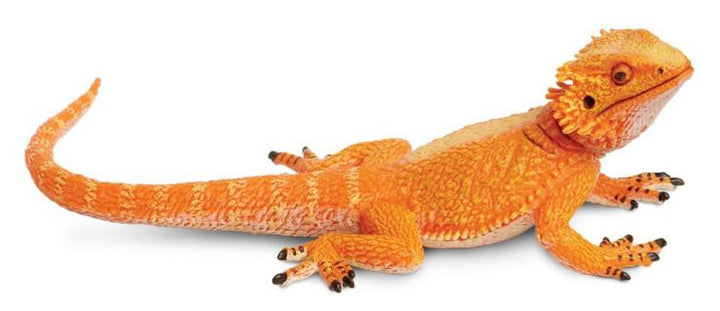 Safari Bearded Dragon
Regular price $12.99 Sale
Consisting of eight different species, bearded dragons are a group of reptiles that are native to the woodlands, scrublands, savannas, and deserts of Australia. They are popular as pets due to their hardy nature and docile temperament.
 
Scientific Name: Genus Pogona
Characteristics: The bearded dragon gets its name from the spiny scales on its neck, which it can puff out if it feels threatened. This hand painted figurine has its scales laid flat, which means it feels comfortable around you!
Size and Color: Bearded dragon colors range from light tan to dark brown with gold or red mixed in. Measuring 8.5 inches long, 5.75 inches wide, and 3 inches tall, our bearded dragon model is as long as a legal sized piece of paper, as tall as a deck of cards, and as wide as a dollar bill.
The Bearded Dragon is part of the Incredible Creatures® collection.
Non-toxic and BPA free.
Recommended Age:

18 months and up
Size:

8.39" L x 5.66" W 2.93" H x ( 21.5 cm x 14.5 cm x 7.5 cm )