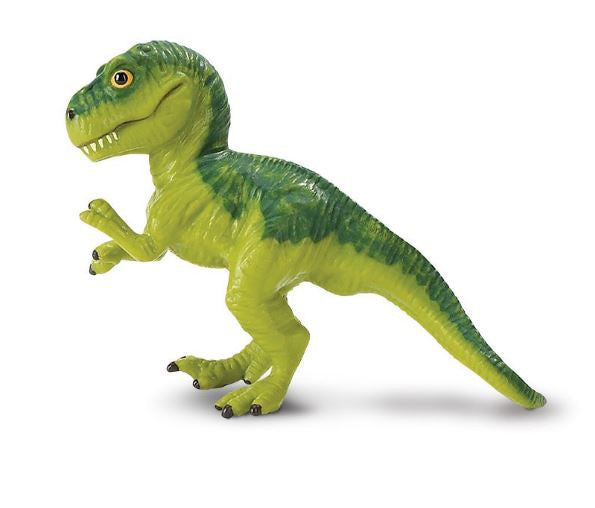 Tyrannosaurus Rex Baby
Explore a Cretaceous era forest with a small, baby predator.

Dinosaur replica is amazingly detailed, hand painted for realism and designed to stimulate the imagination.

Designed to stimulate the imaginations of children of all ages.

Figure is perfect for creative play, education projects, dioramas, party favors and crafts.

Provides educational information in five languages, children to learn about these ancient extinct creatures that once roamed our earth.