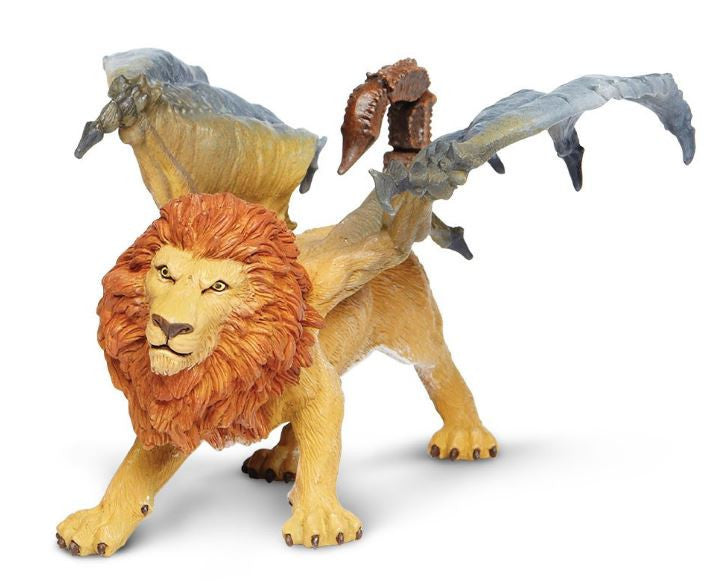 Manticore
Regular price $14.99 Sale
THREE FEROCIOUS CREATURES IN ONE – Manticores are legendary creatures from Persian mythology. They had the body of a lion as well as the wings of a dragon or bat and the tail of a scorpion. In Persian, Manticore means "man-eater."

PART OF THE MYTHICAL REALMS COLLECTION – The Safari Ltd Manticore is part of the Mythical Realms Collection, which showcases creatures and deities from world mythology. With exceptional detail and intricate sculpting, these figurines are ready to bring you into the realm of fantasy.

MADE WITH INDUSTRY-LEADING STANDARDS – Like all Safari Ltd products, the Safari Ltd Mythical Realms Manticore has been individually hand painted, features quality construction from phthalate and lead-free materials, and includes an educational hangtag in 5 languages.

REALISTIC APPEARANCE FOR MULTIPLE USES – This fun and realistic figurine is suitable for a range of interests, including collectors, enthusiasts, teachers, and kids. Admire it on a shelf, use it in the classroom, or simply enjoy playing with it!

PRODUCT SPECIFICATIONS – Measures 4.25"L x 4.5"H. For ages 3 and up.