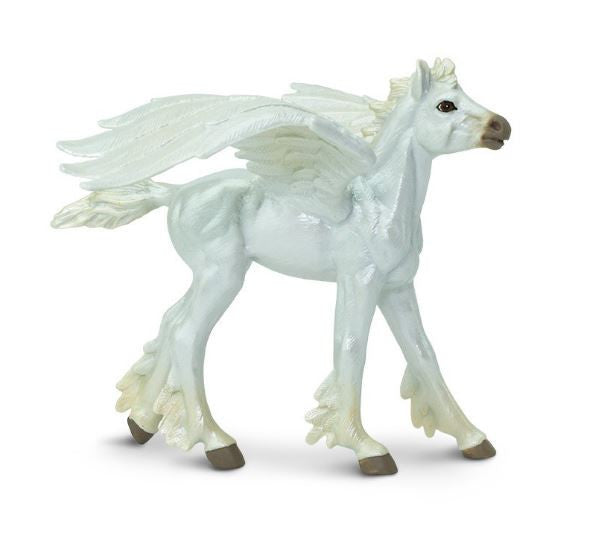 Safari Fantasy Baby Pegasus
Like any baby horse, a newborn Pegasus has very long legs and can walk just a few moments after birth. In the case of Pegasus, the babies can also fly just hours after birth. The line of Pegasi is full of adventurous winged horses, many of them bright white.
Scientific Name: Pegasus infans
Characteristics: This Pegasus baby looks ready to lift off, with its small wings spread and its long legs bent. The gorgeous figure is ready for adventure.
Size and Color: Colored in classic Pegasus white with just a little darkness on the hooves, muzzle and eyes, this figure is 4 inches long and 5 inches wide from wing to wing. That makes it about the size of a DVD.
The Baby Pegasus is part of the Fantasy Mythical Realms® collection