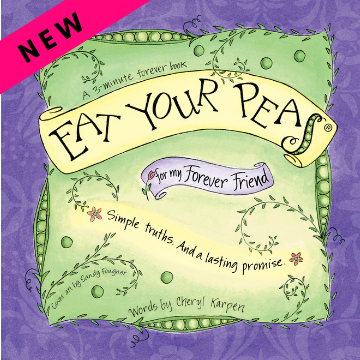 Gently Spoken - Eat Your Peas for my Forever Friend - New edition!
Regular price $11.99 Sale
There's no time like the present to let a friend know you care. You may have known her for a lifetime or met just last year. Yet, there it is, an irreplaceable connection that hums with joy and gratitude. Filled with a heaping amount of nutrition for a Forever Friend's heart and soul, this title includes a drop everything promise to be available during times of both heartache and hilarity. 72 pages, four-color, paperback with a matte laminate, includes a decorative envelope for mailing.