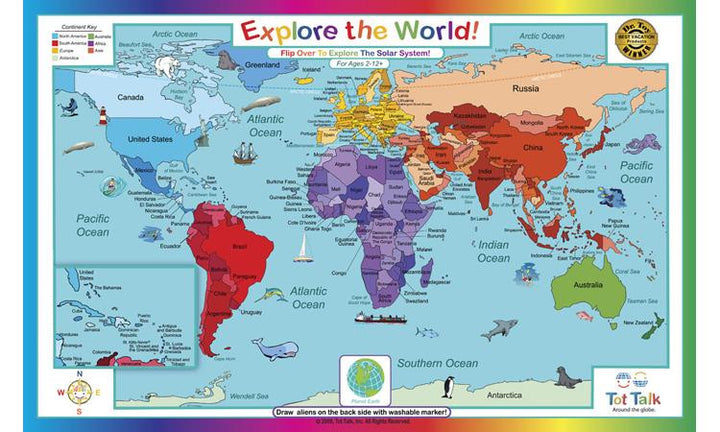 Explore the World Placemat
Regular price $11.99 Sale
Explore the countries and the continents of the world (our world, Earth). The back side allows children to test their knowledge of continent and ocean names on a blank world map. 
MADE IN USA
Safety-Approved  
Award-Winning
Anti-bacterial - Wash with dish soap; placemats dry quickly. 
Use dry erase or washable markers.  Kids can also wipe clean with paper towel or eraser.  A spray bottle is fun too!  
Used in homes, schools and on the go, traveling or in a restaurant.
Age Recommendation:  2 - 6
Lightweight and durable.  
Dimensions:  17.5" x 11.5"