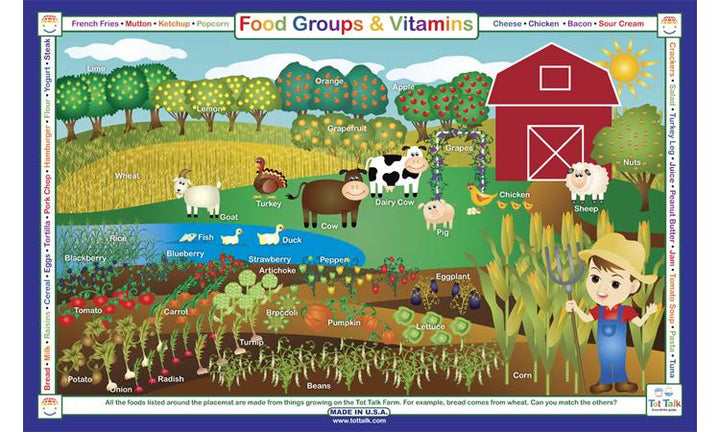 Food Groups & Vitamins Placemat
Regular price $11.99 Sale
Learn about your food and what is good for you. What grows underground, what grows on trees or vines? Play the game on the front side and locate where the food comes from on Tot Talk's farm. Turn over to learn about the recommended food groups and vitamins and nutrients that come from each group. Keep your own daily food schedule to find out if you need to eat more or less of any food group.
MADE IN USA
Safety-Approved  
Award-Winning
Anti-bacterial - Wash with dish soap; placemats dry quickly. 
Use dry erase or washable markers.  Kids can also wipe clean with paper towel or eraser.  A spray bottle is fun too!  
Used in homes, schools and on the go, traveling or in a restaurant.
Age Recommendation:  2 - 6
Lightweight and durable.  
Dimensions:  17.5" x 11.5"