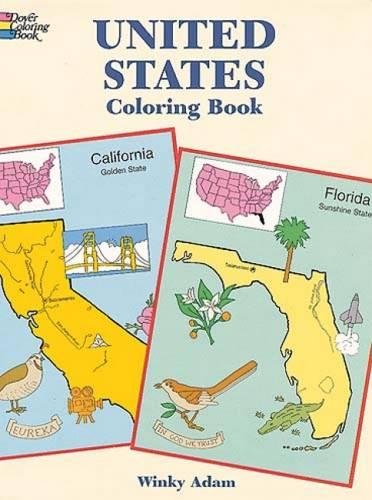 United States Coloring Book
Which state — known as the "Golden State" — has trees that grow up to 300 feet high? Which East Coast state contains a re-creation of an authentic nineteenth-century sailing village? And which state leads all others in growing oranges? You'll find the answers to these questions and many others in this exciting coloring book spotlighting each of the 50 states.
Information accompanying each ready-to-color illustration identifies the state's motto, flower, bird, tree, capital, and principal rivers and mountains. In addition, accurate outline drawings of each state include an inset of the state's location on a full map of the United States. Brimming with information, this entertaining and educational coloring book is an ideal learning aid that youngsters will love using at home or in the classroom.